Women and fashion are one in the same. In fact, ladies control a huge chunk of the fashion industry. Everything they put on must make a statement, whether the statement is simple or exuberant. High heels are typically what ladies love the most, statistically. Some may have hundreds if not thousands of them. So, what high heels are you wearing? Are they still fashionable? We have rounded up some of the trending high heel shoes 2017 for you.
[toc]
Top Trendy High Heel Shoes for 2017
Christian Louboutin
This is one of the top best high-heeled shoes trending this season. The brand is unique and made to bring out the feeling of love and passion in an outfit. For women walking down any aisle, whether it be at the grocery store or on the red carpet, this is the brand to look for. The bright red bottoms will set them out from a crowd and they're known to be wildly comfortable for a high heel. Christian Louboutin is a pretty standard shoe that can fit all classy women and can be worn for different occasions.
Jimmy Choo
This eye-catching and impressive high-heeled shoe got its name from its designer Jimmy Choo. He is popularly known for coming out with very attractive shoe designs. With several models on the market, you can select one that matches your vibe and fashion demeanour. Some of the Jimmy Choo styles have double straps around the ankle for a cute yet very sensible style, ensuring a tight fit that makes sure you can pleasantly walk without twisting an ankle. This year, a pair we found extra gorgeous has feathery tassels placed all over the front. You've gotta check them out!
Kate Spade
You cannot talk about top selling high-heeled shoes without mentioning Kate Spade. A newcomer in the fashion industry in New York City created Kate Spade and it's been incredibly successful as a new brand. The shoes are often designed with beautiful shiny colours and patterns in order to catch your attention. Kate Spade heels match wonderfully with a plain, simple, neutral outfit or dress due to their shiny, vibrant colours. These shoes can be worn any time of the day and for any occasion depending on the style you choose.
Brian Atwood
If you are someone to be seen like a model or high-fashion blogger, and you want a classy shoe this summer, Brian Atwood is precisely what you need to look at. It is one of the best-selling high-heeled shoes on the market currently. The heels are well designed to ensure that any trendy woman will walk comfortably without a freak accident. For ladies who like dancing and grooving in their heels, you need to consider Brian Atwood. The shoe is able to bring out a well-balanced and high fashioned feel. They are available in a range of colours and styles.
Aperlai
This is another new model that has entered the market with a bang. Aperlai has a fantastic look that is attractive to everyone in the fashion realm. If you want a classic high-heeled shoe to accompany your ravishing outfit, this one of the best choices to go for. There are double straps fixed across the ankle to ensure no slippage during walking. To make them even more beautiful, the lining above the toes is shaped into wave-like patterns, which also makes the foot appear small. Available in multiple colours.
Badgley Mischka
This classic brand was designed by two American in the year 2006, hence its captivating double-surname title. Since then, it remains a top selling shoe to date. It's a great choice to most models and actresses due to its eye-catching look. The shoe also sells off the shelves when it comes to major turning point occasions like weddings and anniversaries. Mischka's are versatile shoes that can be worn for both formal and smart-casual occasions. These heels pair very nicely with short circular dresses. Badgley Mischka is a durable, elegant and beautiful brand that will never disappoint you in your fashion life.
Alexander McQueen
You will not miss Alexander McQueen sporting a hefty section in a luxury shoe store. It's one of the trendiest high heels of 2017 so far and among the best-rated shoes for ladies. It has been a best-selling shoe since it was designed years ago. This brand is unique in its neutral colour and somewhat dull appearance, making it a favourite for those who are not interested in shiny or sparkly things. McQueen's shoes come in different colours with a wide range of sleek materials, making every pair appear elegant and attractive. These heels can be worn with various dress styles, as they're available in a wide range of styles and colours. Alexander McQueen is an affordable shoe that one cannot miss.
Valentino
Besides being one of the top selling shoes, Valentino is a truly sexy, classy shoe that you cannot miss out on. The brand is known to be a one-colour shoe. You can easily spot many major fashion designers wearing these classic shoes with a beige handbag and black dress. A bit different from other classy high-heeled shoes, most Valentino heels sport a closed toe. Wealthy, high-class women like actresses, models, entrepreneurs and public personalities are the primary wearers of Valentino. This brand has been recognized as a significant achievement and success in the shoe fashion industry.
Miu Miu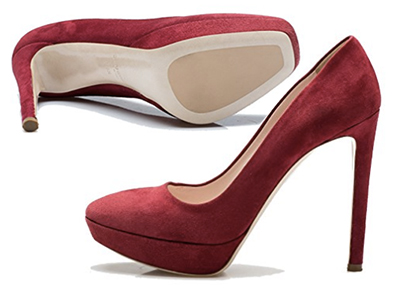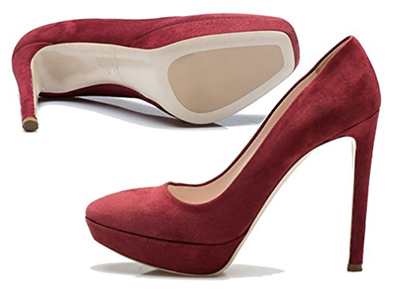 Miu Miu is another impeccable high heeled shoe trending this year. Its elegance and unique design will catch the attention of any modern, classy lady. Our favourite pair sports a single strap around the ankle, making the shoe very comfortable to walk around in. Most shoes have a shiny element alongside attractive and sleek designs that leave every woman with a desire to purchase. The overall colour scheme Miu Miu rocks allows you to wear any of their shoes with different kinds of dresses and clothing. Many fashion designers have recommended Miu Miu as one of the best.
The DKNY
This list would not be complete without DKNY. DKNY has always sported an impressive look that any woman would like to own. Their classy and elegant shoes are designed with neutral colours that take you through all the seasons without looking old fashioned. The accessories fixed on some of the heels are an additional eye-catcher to these already naturally stylish shoes. Any woman would look ravishing in these shoes. They comes in different sizes and styles, thus suits everyone. The heels are not too high making them some of the most comfortable heels. 
Reference:
http://www.worldstopmost.com/2017-2018-2019-2020/products/best-selling-high-heel-shoes-for-trendy-women-top-10/