How you dress speaks volumes about your personality. That's why it's important to dress your best to project the right image. Dressing appropriately for the occasion is crucial—especially for job interviews, formal events and other situations where looks matter. But pulling off a classic look has always been a problem for men, especially when it comes to combining clothes with accessories, particularly footwear. You may be dressed in the most expensive outfit but still fail to complement it with the right shoes. 
The quality and the colour of your shoes is an important factor to be considered. It's essential to choose your footwear carefully, particularly when it comes to dress shoes. But choosing the right dress shoe from the available types and brands can be a major challenge to many. We've rounded up what we think are the top 10 best men's dress shoes for 2017. With our guide, you'll nail your formal and casual footwear choices with ease.
[toc]
10 Best Dress for Men This 2017
1.

   

The Oxford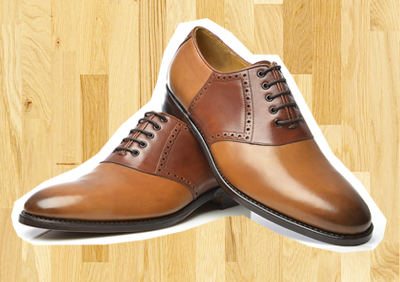 Oxford is a classic dress shoe that should be in every man's closet. It's one of the most timeless styles on the market. The best thing about this type of shoe is its versatility. It can be worn with both formal and casual outfits. You can identify the shoe by its closed lacing system that features stitching across the bottom. It has a low heel and a short back making it extremely comfortable to wear. They pair perfectly with a suit, and are appropriate for every formal occasion. It comes in a range of colours, although black and dark brown are the most popular.
2.

   

Brogue
This is another great dress shoe to add to your closet. It's the type that will display your fashion sense and class. Brogue is easily identified by its heavy perforations or large pin holes that allow for air circulation. These are more decorative than similar perforations found on other styles, such as Oxford or Derby. Versatility is a major feature that makes brogues popular. These are shoes that are classed as "best of all" since they can be worn with anything from suits to jeans. They are constructed from genuine leather that gives them an extended life. Brogues feature a feature a closed lacing system, and have a low heel and short back to create a neat and polished appearance.
3.

   

Monk-Straps
This is another classic shoe style. The monk-strap is a closed shoe that is easily identified by its buckle and straps across the top. It's a stylish and fashionable shoe designed to have incredible versatility. It looks great matched with both formal and casual wear. Whether you're attending a business meeting or out for a night on the town, this shoe is a perfect choice. Monk-straps look great with jeans or woollen trousers. Just like the Oxford, it's designed with a low heel to provide comfort. You can select from a variety of colours, although dark brown is the most popular.
4.

   

Loafers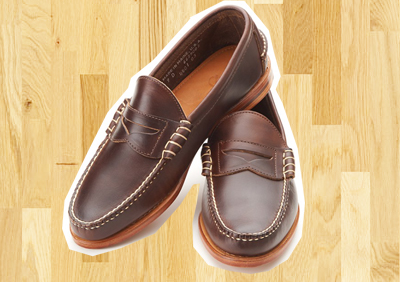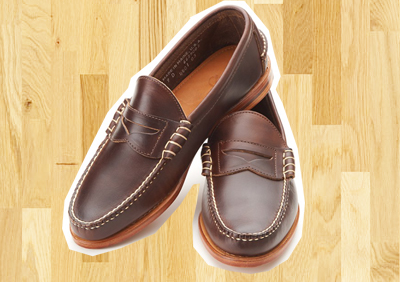 For some time now, loafers have been trending in popularity—and for good reason: their simple, elegant design. These are lace-less shoes that are styled like a moccasin. Unlike most laced shoes, loafers are slip-on, thus they are very convenient to wear. They can work with many looks, but are great with flared suits. You also can wear the shoe with casual wear, such as jeans and shorts. Although they are available in different varieties, classic penny loafers, velvet loafers and tassel loafers are the most popular varieties.
5.

   

Derby
This is another classic dress shoe that has become increasingly becoming popular due to its versatility. The shoe is very fashionable, and can make you look your best. It's a classic shoe that will enable you to pull off a unique look for any occasion. The derby can be worn with both casual and formal wear. All you need to do is match the colours. For business or pleasure outings, this is the perfect shoe to wear. It creates a professional look when worn with suits. You also can get an impressive casual look by wearing the shoe with jeans. The derby features an open lacing system and it's made from pure, soft leather.
6.

   

Chelsea Boots
Chelsea boots have been on the market for some time now, and they have been reinvented to meet contemporary tastes and preferences. These boots will provide you with an excellent finishing touch to both casual or formal wear. It looks great with a casual suit, jeans or a pair of dress trousers. Most of these boots are designed with a low heel for comfort. They are great for business meetings and nights out. They are also designed with elastic sides and heel-tub tabs and are easy to slip on and off. They are made from high-quality soft leather and soft padding.
7.

   

Chukka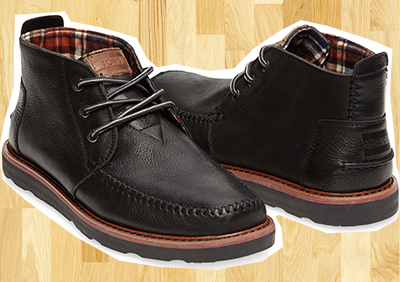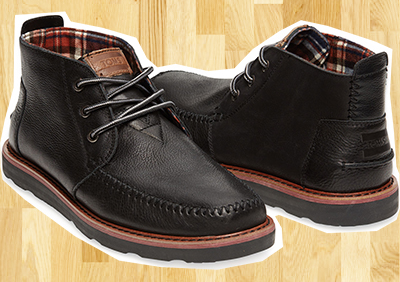 This is another dress shoe that will add value and quality to your closet. They are designed with a classic and unique style to pull off a killer look. Although they are shorter than Chelsea boots, they can bring out a neat, classic and polished appearance with a suit. And you will love their versatility. You can wear them with semiformal, formal or smart-casual wear. They are usually laced, but will project a relaxed image, making them a great choice for casual dress. They come in many colours. You just need to choose one that suits you the best.
8.

   

Laced-up boots
What makes these boots different from others, such as Chelsea boots, is their laced-up style. They feature stitching across the bottom and finish above the ankles. What makes them unique is the slim style that will give your outfit a classic edge. It is great for stylish weekend wear, casual evening wear and can be worn with jeans. Laced-up boots are available in many hues, but black and brown leather will add a classic touch to your look.
9.

   

Sneaker
Today, sneakers are not just casual wear, but have been transformed into classic dress shoes. With the right pair, you can have a modern dress shoe to be worn for a range of formal and casual occasions. Whether you are going to the office, wondering around town on the weekend or just going out for a drink, sneakers are a great choice of footwear. Just make sure that they are not too out-of-place—a job interview may not be the best place for them. A simple white pair of sneakers would be the perfect choice. But, remember to always keep them clean.
10.

   

Sandals
With summer just around the corner, we must add sandals to this list. They are perfect for the hot season. Apart from being just another summer shoe, sandals are trending as great summer fashion. You don't need to flip-flop over the 2017 summer, just add a nice pair of sandals to your wardrobe. They can be worn with a wide range of clothes, such as shorts and jeans, and still look great. They are great for smart casual occasions and weekends.
Reference:
https://www.thetrendspotter.net/2016/12/dress-shoes-for-men.html